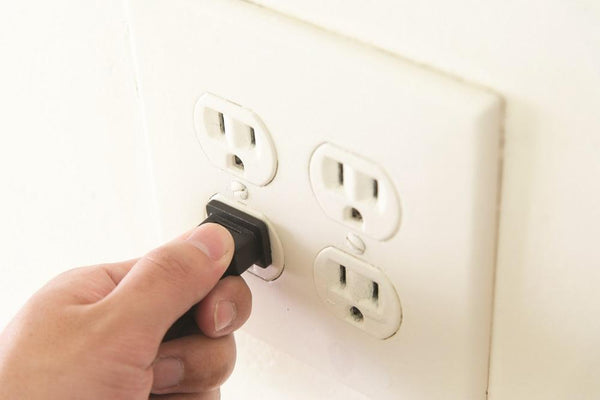 Electric Line Protection

An unexpected failure of your home's wiring or electrical system could leave you unable to use your lights, television, computers, small and large appliances, air conditioning, and heating. Worse, you could be left paying out of your pocket for hundreds or even thousands of dollars in repairs or replacements. Maybe now is the time to buy a little peace of mind.

The Electric Line Protection warranty plan from Oncourse Home Solutions covers the vital electric wiring inside and outside your home up to a maximum of $2,000 annually. This electric line warranty plan covers elements of your home's systems including general wiring, breaker panels, circuit breakers, doorbells, standard wall outlets (including GFCI), standard wall switches, standard dimmers, and even thermostat wiring.
With home electric line repairs warranty coverage from us, you can rest assured that any needed repairs or replacements can be covered without having to dip into your savings. When you have our interior and exterior electrical line protection, we'll dispatch a pre-qualified independent contractor to your home to save you the worry and hassles that come with finding an electrician you can trust.
Why choose Oncourse Home Solutions?
Oncourse Home Solutions has been helping homeowners with service and savings on repairs since 1992. We provide electric line warranty repair plans and other types of protection to homeowners across 16 states. No matter what coverage you need for your property — from Electric Line Repair to Complete Home Repair — you can be sure to find customizable warranty protection that will provide the confidence you're seeking. Get in touch with us today to learn more about everything we can do to help protect you and your house.
Coverage for electrical wiring inside and outside the home up to a maximum of $2,000 per year for covered parts and labor
Covers breaker panels, circuit breakers, doorbells, standard interior copper wiring, standard wall outlets including GFCI, standard wall switches, standard dimmers and thermostat wiring
Only available for households with an electrical service entrance rated at or below 400 Amps
Repair coverage will begin 30 days after enrollment and is subject to eligibility. Additional exclusions and restrictions may apply. For complete information on the plan, including applicable terms and conditions, see the Customer Agreement.
Convenient monthly billing options available
Professional service from our skilled, in-house technicians or pre-qualified local service providers
Phone service is available 365 days per year, 24/7
No deductibles or trip charges
Add your plan with confidence. You can cancel your plan any time and you will only be responsible for payment for the months you are on the plan.
No restrictions on age, make or model