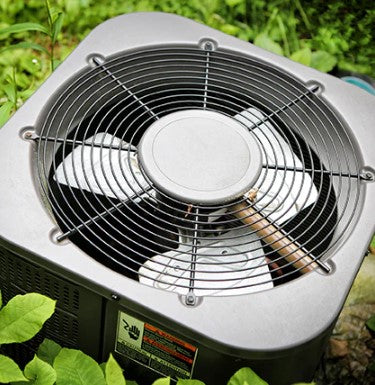 Cooling Repair

Weather extremes are tough on your cooling system, and every year thousands of central air conditioning units break down in heat waves. If you find yourself without air conditioning on a scorching day, finding skilled technicians on your own with short notice can be difficult. Plus, house air conditioner repairs can be expensive.
Don't be left to deal with a broken cooling system all on your own. With the Cooling Repair Plan from Oncourse Home Solutions, you'll get repairs done quickly and hassle-free. With our Cooling Repair home warranty plan, you won't have to pay out of pocket for any covered work your system needs as the result of regular wear and tear. Our coverage ensures that you can have your AC up and running as soon as possible. That's because you won't have to spend time searching for a reputable contractor to handle your request, thanks to our network of specialists. Our repair work is performed by local, experienced, pre-qualified air cooler repair home service providers.
Why Choose Oncourse Home Solutions?
When it comes to AC repairs, you want to find a cooler repair service that will take as much worry off your shoulders as possible. It's the same when it comes to other repairs needed for your home. We have a wide selection of home warranty plan coverage options and products that can fit your unique situation perfectly. Plus, choosing our Cooling Repair home warranty option gives you the peace of mind that comes from knowing you will receive prompt, professional home AC repair service that starts with simply letting us know when something has gone wrong.
We have an extensive roster of courteous and skilled professionals who are ready to help you. Don't sweat the details when it comes time to have your HVAC system serviced. Enter your ZIP code above to find out what plans we offer in your neighborhood, then contact us to choose the protection that is right for you and your property.
Coverage for one primary central cooling system, ducted electric central air conditioning, and blower motor located in the furnace if necessary for proper operation of the cooling system.
Coverage for all parts & labor, up to $2,000 annually, $500 per incident toward repairs or reimbursement toward replacement
Repair coverage will begin 30 days after enrollment and is subject to eligibility. Additional exclusions and restrictions may apply. For complete information on the plan, including applicable terms and conditions, see the Customer Agreement.
Convenient monthly billing options available
Professional service from our skilled, in-house technicians or pre-qualified local service providers
Phone service is available 365 days per year, 24/7
No deductibles or trip charges
Add your plan with confidence. You can cancel your plan any time with 30 days' notice and you will only be responsible for payment for the months you are on the plan.
No restrictions on age, make or model