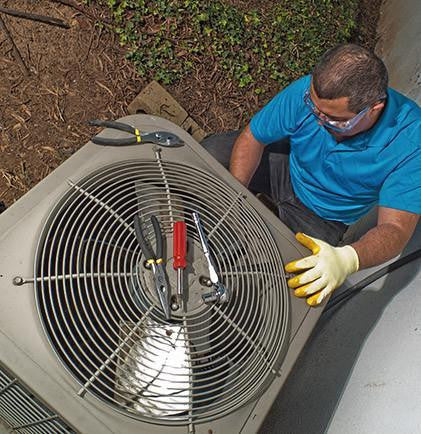 Cooling Protection

A failing air conditioner or heat pump on a hot day — or even worse, during a heat wave — can make life uncomfortable and challenging. And on your own, finding a qualified technician to make repairs can be expensive, time-consuming and uncertain.
But with our Cooling Protection plan, covered repairs will be expertly completed by experienced, pre-qualified technician — with no deductibles or trip charges. Talk about peace of mind! The age of your home and cooling system don't matter.
DON'T WAIT! Enroll now, because the worst time to discover that you don't have the coverage you need is when you have a problem. Get covered for up to $3,000 per year (up to $1,500 per incident) in repairs to your home's central cooling system.
No deductibles or trip charges.
24-hour/7-day phone service.
Covered parts and labor due to normal wear and tear and defects in workmanship.
Repair coverage, or replacement coverage if your central air conditioner or heat pump cannot be repaired, of up to $1,500 per incident, $3,000 annually, for one unit per service address.
Convenient monthly billing on your utility bill may be available.
Repair coverage will begin 30 days after enrollment and is subject to eligibility. Additional exclusions and restrictions may apply. For complete information on the plan, including applicable terms and conditions, see the Customer Agreement.
Professional service from our skilled, in-house technicians or pre-qualified local service providers.
Add your plan with confidence. You can cancel your plan any time with 30 days' notice and you will only be responsible for payment for the months you are on the plan.
No restrictions on age, make or model.