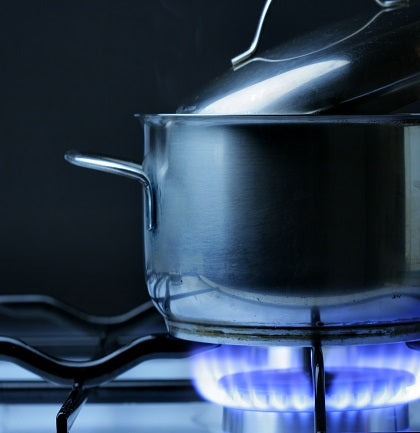 Complete Gas Line Protection

Enter Notice Code OGS223 during checkout to get this plan for $4.95 / month for the first 12 months.†
Standard homeowners' insurance may not cover gas line repairs due to everyday wear and tear – but Complete Gas Line Protection does.
With this complete gas line service plan, you are entitled to an annual in-home inspection of your home's exposed interior gas lines, shutoff valves and gas appliance connectors, including the connections at your heating system. (The inspection is upon your request and subject to schedule availability.)
† Plus applicable tax. Special price applies for the first 12 months, after which you will be automatically renewed for another year at the current rates. American Home Solutions is a registered d/b/a of Oncourse Home Solutions, LLC.
Coverage for natural gas lines inside and outside the home that you own up to a maximum of $10,000 per year for parts and labor for repairs necessitated by normal wear and tear.
An annual in-home inspection of your exposed interior natural gas lines, appliance connectors and shutoff valves (available upon request and subject to schedule availability).
Repairs of leaks on exposed interior natural gas lines that can develop over time due to everyday wear and tear.
Repairs of leaks to your home's exterior natural gas lines such as those running to detached garages and outdoor appliances like grills, lamp posts, pool heaters — including lines that are underground — for lines that are your responsibility.
Reimbursement up to $1,000 per year for professional restoration costs, such as painting, drywall, filling in holes, or landscape restoration necessitated by a covered repair.
Reimbursement up to $3,500 for reasonable hotel room and up to $1,000 for reasonable boarding of house pets should you need temporary housing until your gas line service is restored if American Home Solutions cannot perform a covered gas line repair in a timely manner. (Any such hotel room or boarding must be authorized in advance.).
No waiting period; coverage begins as soon as your enrollment is approved.
Note: Interior gas pipes and connectors must be exposed with reasonable access. Gas piping must be 1/2 to 1-1/4 inch pipe of a type certified by the American Gas Association, National Fuel Gas Code or the National Fire Protection Association. Gas piping must be installed to meet local, state and federal codes.
Additional exclusions and restrictions may apply. For complete information on the plan, including applicable terms and conditions, see the Customer Agreement.
Convenient monthly billing options available.
Professional service from pre-qualified local service providers.
Customer support line is available 365 days per year, 24/7.
No deductibles or trip charges.
Add your plan with confidence. You can cancel your plan any time and you will only be responsible for payment for the months you are on the plan.