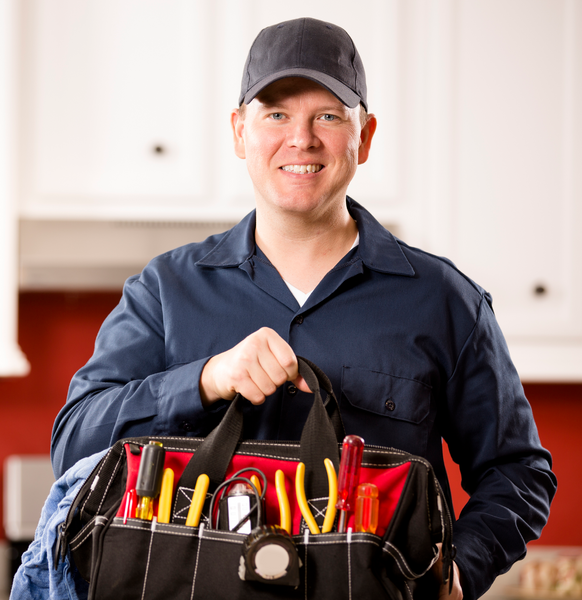 Preferred Energy Essentials

Up to $17,000 in combined repair coverage.
Preferred Energy Essentials Protection combines our Preferred Interior Electric Line, Complete Gas Line and Surge Protection Plans into a convenient, money-saving bundle for homeowners, with NO service fees!
Because standard homeowners insurance policies may not cover the repair of a home's natural gas lines and electric lines for repairs needed due to ordinary wear and tear, or repair/replacement of surge-damaged electronics and appliances, you could be faced with paying for repairs or replacements on your own. That's why our Preferred Energy Essentials Protection Plan is a great choice. With this plan, you are entitled to an annual in-home inspection of your home's exposed interior gas lines, shutoff valves and gas appliance connectors, including the connections at your heating system. Any leaking connectors found will be replaced as part of your home gas line protection coverage. (This inspection is upon your request and subject to schedule availability.)
Up to $17,000 in combined annual repair coverage.
Save 18% compared to purchasing all the included coverages separately.
Up to $10,000 per year of coverage for repair of exposed natural gas lines inside the home and underground natural gas lines leading to the meter outside the home that are owned by you and are your responsibility.
Repairs of leaks on exposed interior natural gas lines that can develop over time due to everyday wear and tear.
Up to $5,000 per year of coverage for repair of electrical wiring inside the home (covers electrical breaker panels, circuit breakers, doorbells, standard interior copper wiring, standard wall outlets including GFCI, standard wall switches, standard dimmers and thermostat wiring).
Up to $2,000 of reimbursement for repair/replacement of qualifying electronic devices and appliances valued at $100 or more if they are damaged by a power surge.


ADDITIONAL BENEFITS:
An annual in-home inspection of your exposed interior natural gas lines, appliance connectors and shutoff valves (available upon request and subject to schedule availability).
Reimbursement up to $1,000 per year for professional restoration costs, such as painting, drywall, filling in holes or landscape restoration necessitated by a covered gas line repair.
Reimbursement up to $3,500 per year for reasonable hotel room and up to $1,000 per year for reasonable boarding of house pets per covered repair if your gas line is unusable and you need temporary housing as a result until service is restored. (Any such hotel room or boarding must be authorized in advance.)
NOTE: Interior gas pipes and connectors must be exposed with reasonable access. Gas piping must be 1/2 to 1-1/4 inch pipe of a type certified by the American Gas Association, National Fuel Gas Code or the National Fire Protection Association. Gas piping must be installed to meet local, state and federal codes. Electric line coverage is only available for households with an electrical service entrance rated at or below 400 Amps.
Additional exclusions and restrictions may apply. For complete information on the plan, including applicable terms and conditions, see the Customer Agreement.
Convenient monthly billing options available.
Professional service from pre-qualified local service providers.
Customer support line is available 365 days per year, 24/7.
No deductibles or trip charges.
Add your plan with confidence. You can cancel your plan any time, and you will only be responsible for payment for the months you are on the plan.